How to Recognize & Prepare for a Financial Crisis
October 17, 2016



For those of you attended my last presentation on Christian Financial Concepts, I stopped before I was able discuss how to prepare and position yourself for the financial shakings coming our way. So on this call we will do a brief update on what has happened since my last presentation, but our focus will be:

· How do you recognize a crisis?
· What are the sequence of events, how might it unfold?
· What can you do to prepare beforehand?
· What do you do when you are in the middle of the crisis?
· We also want to have a time to answer questions.

Those of you who think about the events to come and what might happen beforehand, won't be shocked when they begin to unfold. Those of you actually come up with your own plan will not only have clarity and peace, but may greatly benefit from any preparations you make.
Copyright ©2016
---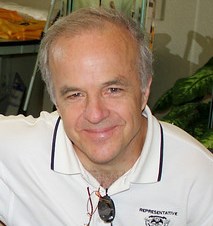 Fulton Sheen was twice elected county treasurer in Allegan County Michigan, and served 3 terms as a Michigan State Representative. He owned and operated a financial advisory and investment firm, Sheen Financial, for over 20 years. Fulton is the director of Isaiah 58:12, a faith based disaster relief and preparedness group. In addition to assisting in disasters, he and his team have trained over 1,500 volunteers to work with first responders in Search & Rescue, First-aid & Triage and terrorist mitigation. Currently he heads the management of operations and customer service at River East Financial, a New Zealand Financial Institution. Fulton & his wife Cheryl also own operate F&C Enterprises which connects and assists people in the purchase of tangible assets such as precious metals, bulk food and other commodity based purchases. Fulton speaks nationally and internationally on economic and financial issues; including world markets the sovereign debt crisis, and alternative financial structures.