Update on International Economics Global Markets and the Sovereign Debt Crisis
April 3, 2017



There are many events that are creating a lot of uncertainty and volatility in both the political landscape and global market place. Any one of these events would be sufficient to create reverberations, but put together they are sure to create a roller coaster ride in 2017. This presentation will give you a snap shot of where everything is at and discuss what's next.

Fulton is our "go-to-guy" when it comes to teaching about what's happening in the world financially. He updates us quarterly on the latest financial news that impacts our lives, and helps us understand how we can protect ourselves from what the governments of the world are doing to our families and to our economies.



























































































































































































Copyright ©2017
---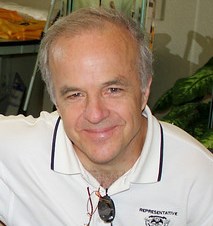 Fulton Sheen was twice elected county treasurer in Allegan County Michigan, and served 3 terms as a Michigan State Representative. He owned and operated a financial advisory and investment firm, Sheen Financial, for over 20 years. Fulton is the director of Isaiah 58:12, a faith based disaster relief and preparedness group. In addition to assisting in disasters, he and his team have trained over 1,500 volunteers to work with first responders in Search & Rescue, First-aid & Triage and terrorist mitigation. Currently he heads the management of operations and customer service at River East Financial, a New Zealand Financial Institution. Fulton & his wife Cheryl also own operate F&C Enterprises which connects and assists people in the purchase of tangible assets such as precious metals, bulk food and other commodity based purchases. Fulton speaks nationally and internationally on economic and financial issues; including world markets the sovereign debt crisis, and alternative financial structures.